Building Collapses At 22nd And Market With People Still Trapped Inside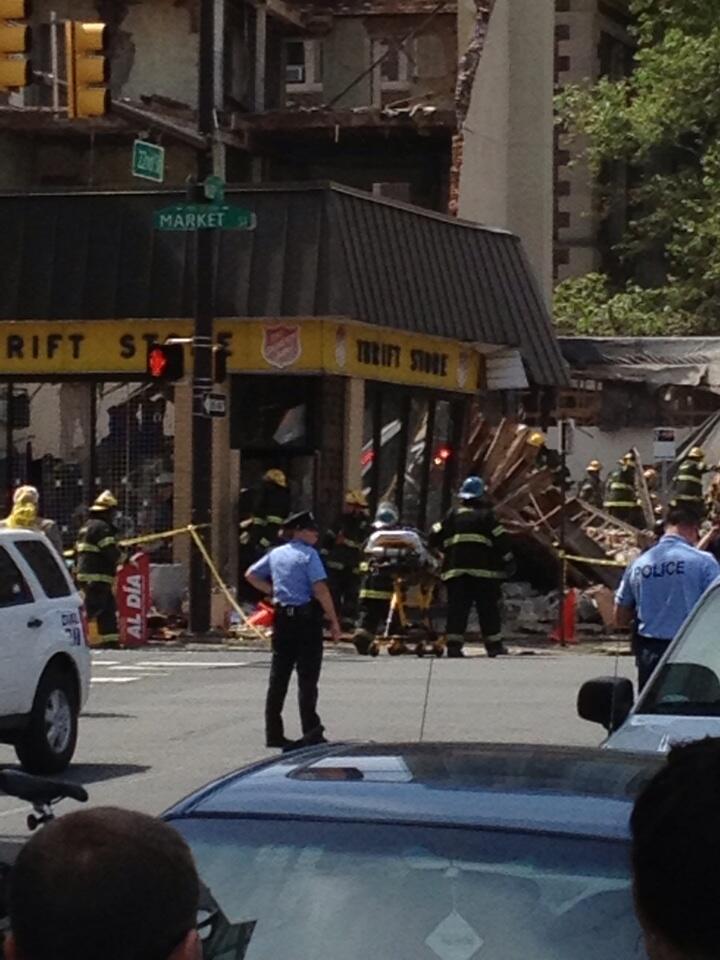 A building collapsed at the corner of 22nd and Market streets in Center City Philadelphia Wednesday morning, trapping a number of a people under the rubble.
The incident happened at 10:45 a.m. at a building on the 2200 block of Market Street. One of the structures located at that property is the Salvation Army Thrift store.
Philadelphia Fire Commissioner Lloyd Ayers says as many as eight to ten people are believed trapped in the rubble.
There is no word on exactly what caused the four-story building to collapse.
Commissioner Ayers initially said the collapse happened at an apartment building, but that has turned out to not be the case.