Daily Archives:
August 1, 2011
Talib Kweli - Gorilla Monsoon Rap Feat Black Thought x Pharoahe Monch x Kanye West (Prod. Kanye West) Read more...
Who's ready for iAmerica? As the BBC has reported, the software company Apple has more cash on hand than the United States federal government, according to the company's financial records. Apple's quarterly financial report shows that the company responsible for the iPad, iPod and the iPho... Read more...
…My father was a good looking man, he was very intelligent, charming, funny, and fun…Hmm, he was inspiring. He had dark hair, brown eyes, slender body and one of the riches men in Vietnam. My mother was a lovely, elegant women; she was a breath taking type of beauty. She had long, black, rich ... Read more...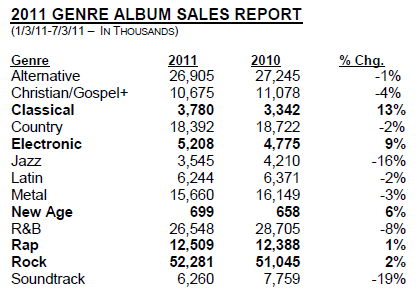 Via: If you love "baby, I love you" lyrics, don't worry: they're not going anywhere. But lyrics are no longer an essential part of music for a growing number of artists and fans, and neither are radio-friendly chord changes, predictable song structures, or four-minute lengths. So... Read more...
You don't need to be a doctor or scientist to see that Americans are getting fatter and fatter. We are the United States of obesity. Twelve states now have obesity rates above 30 percent, a just-released report from Trust for America's Health shows. Even the state with the highest percentage of peo... Read more...
Long after questions were first raised about the overuse of powerful CT scans, hundreds of hospitals across the country needlessly exposed patients to radiation by scanning their chests twice on the same day, according to federal records and interviews with researchers. Performing two scans i... Read more...